Home | Forums | Terms & Conditions | Interesting articles | Video & Images | Email Us | Hindus Under Siege | About Dr.Swamy | Videos and Speeches
The problems with new registration of users have been SOLVED now. Thank you!.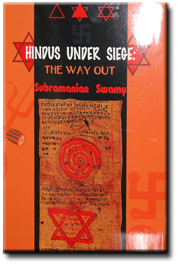 Videos of the book release function
Hindus Under Siege: The Way Out
Rockt Punch Vapes For Sale
The book is now available in India, USA and UK (see at end of this page)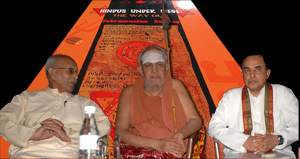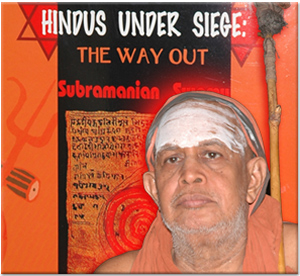 We are glad to present the videos of the book release function of Hindus Under Siege: The Way Out held at Delhi on 18th September 2006.
While the Almighty made it possible for H.H. Sri Jayendra Saraswathi Swamiji and RSS Sarsanghchalak (Chief) Sri K.S. Sudarshanji to take part in the historic book release function at New Delhi, volunteers across the world have made it possible to bring it to you with the English Sub-titles to enjoy the same.
Kanchi Forum appreciates and thanks all the volunteers who have done this superb job and please join us in thanking them. Please post your feedback on this using this discussion thread as this would help us for future events update. Feel free to also email us if you would like to help us promote these videos by distributing them on DVD to any social or cultural gatherings.
Video:: Sri K. S. Sudershanji : A very motivating and inspiring talk by Sri K. S. Sudershanji, Sarsanghchalak (chief) of RSS . The talk is in Hindi and is subtitled in English.
Video:: Sri Jayendra Saraswathi Swamiji : A captivating and inspiring Pravachan (discourse) by His Holiness Sri Jayendra Saraswathi Swamiji of the Sri Kanchi Kamakoti Peetham.
Video:: Dr. Subramanian Swamy : Introduction to the book by Dr. Subramanian Swamy, followed by launching of the book.
Note: All the above videos are in Windows Media format. You can get the free player at Microsoft. If you copy/paste the above links in the latest version of Windows Media Player, you will not need to download the entire video first. The video will be buffered and played while it is being downloaded.
hldy mini cup disposable vape 7000 puffs cola
Satyameva Jayatey!
Truth Alone Triumphs!
Error!
The url to be emailed is not from kanchiforum.org
The referring URL information was absent. This could be due to many reasons:
You accessed this page directly from a page that is not part of kanchiforum.org
The web browser used by you did not send the referring URL information. I.e., it did not send the link of the previous page. This could be due to firewall/ browser security/ privacy tools installed on your computer.
Any other similar/related reason.
If you would like to contact us for any assistance, please use the email us link to do so